---
A lounger for all your outdoor needs
The Cloud Cushion is not only the comfiest summer lounger, it's the most portable one you'll ever find. Inflate with a few swings against the wind and you have a soft cloud to rest on.
The Cloud Cushion doesn't require a pump to inflate. Made from soft but durable nylon, it stays inflated for hours and can even be used in the pool!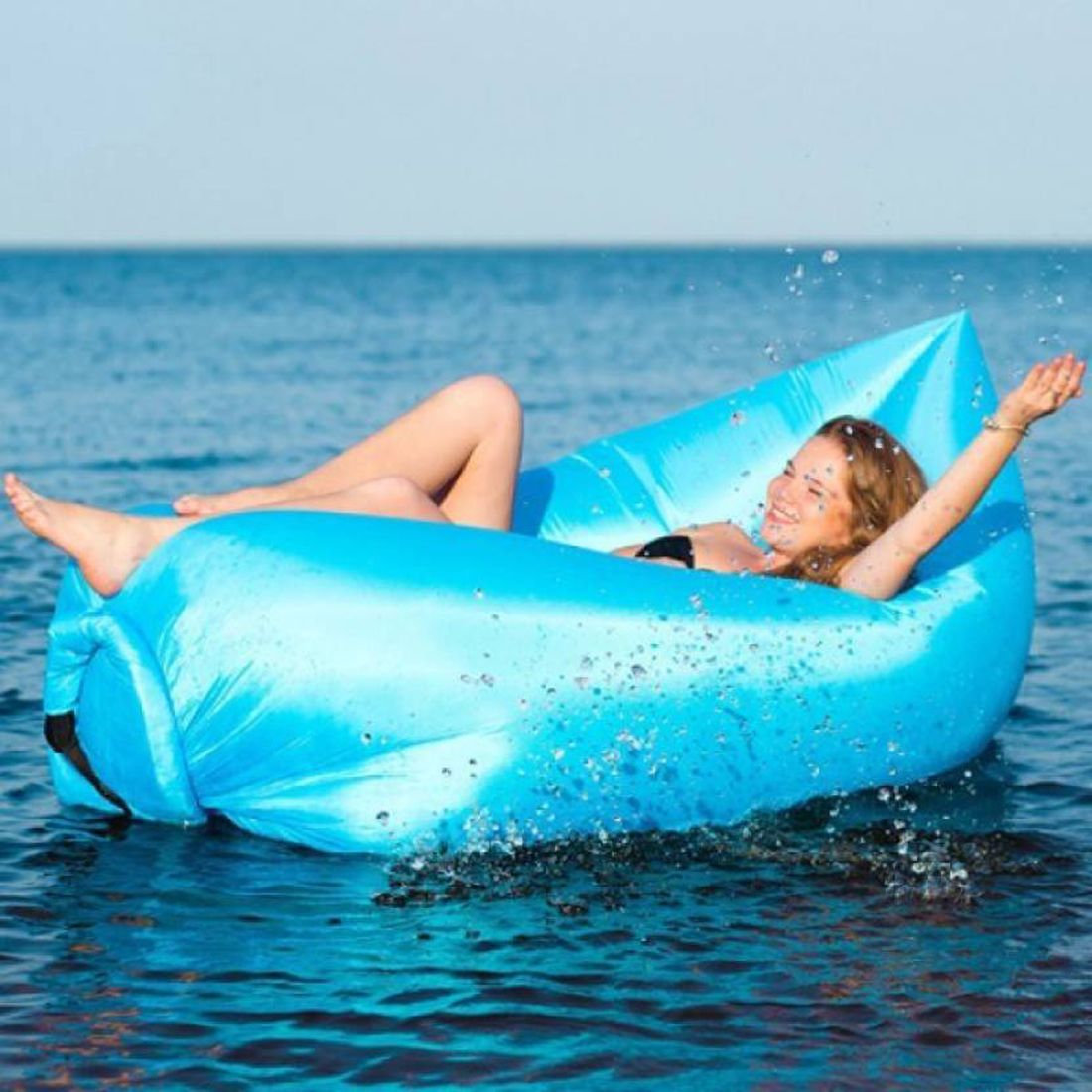 Bigger and better in every way, Cloud Cushion is the best lounger you can find. No more dragging or pumping, with a little air you'll have your very own cloud to chill out on.
Why Cloud Cushion is for you
A bed made by air- Swing it around to inflate it with air. In a minute you'll have a full-sized lounger ready to accommodate you.
Resting on a cloud- Sink into Cloud Cushion's comfortable embrace to fully unwind. Set it up anywhere you are for proper outdoor relaxation.
Jump in the water- You head it! Cloud Cushion is the perfect pool lounger for the days you just want to float. It's more durable than it looks!
Cloud Cushion is the ultimate choice- Big enough to fit you right in, Cloud Cushion is the perfect inflatable bed for outdoor relaxation.